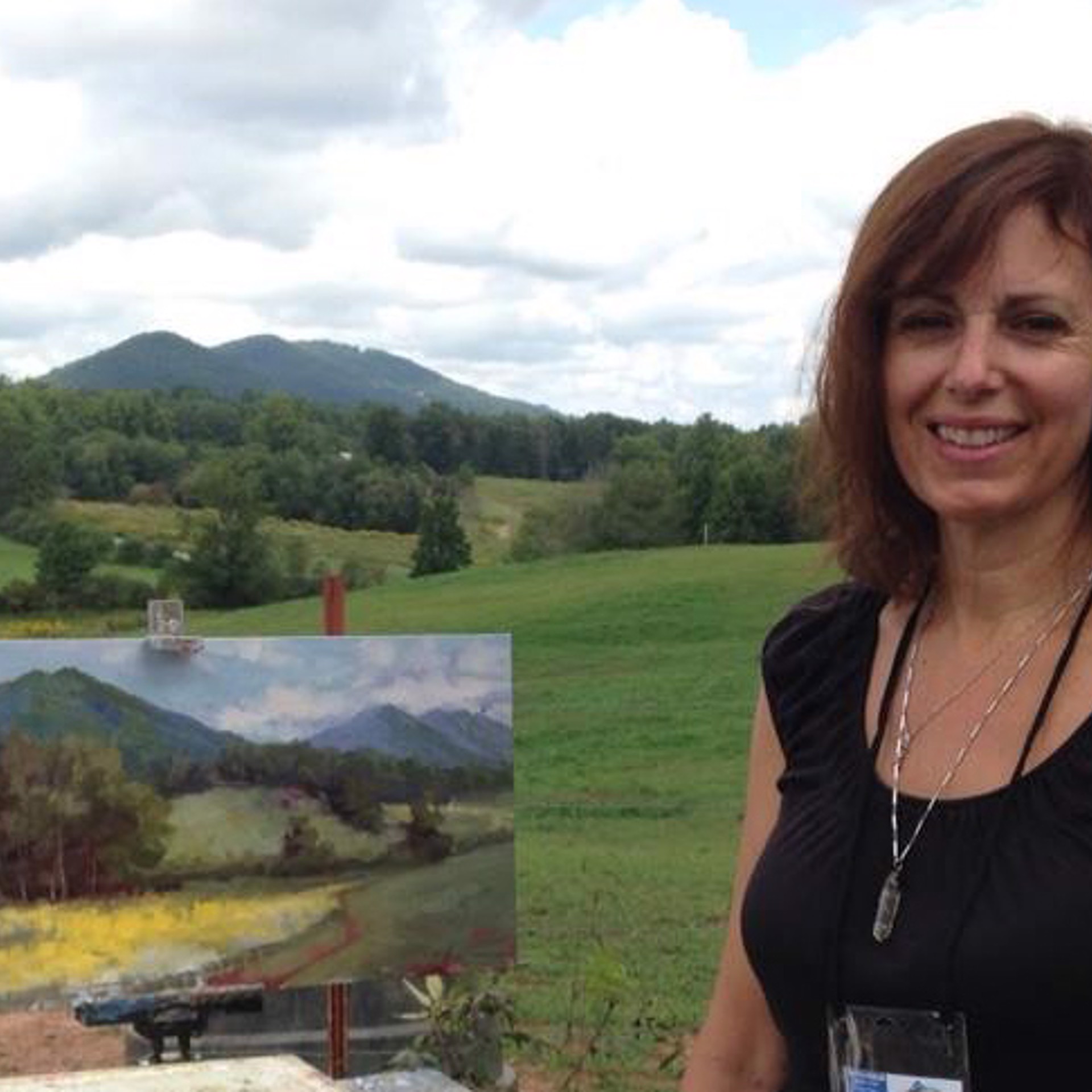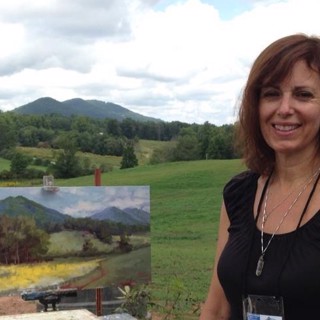 Jill McGannon completed her BFA and MFA in Drawing and Painting from the University of Georgia in 1985 and 1988 and has made a living as an artist since then. She has done post degree studies with Gregg Kreutz, David Leffel, Terry Miura and others. She paints realistic landscape, figure and still life painting in oils, preferring to work from life whenever possible. She has won numerous awards and accolades for her body of work.
To understand the thought process and inspiration while painting my first love "Plein Air":
"Up before dawn, I'm standing on the edge of a field with the sun coming up, bathing the tops of trees with a warm glow. There is a cool cast shadow on the grass, and it's all reflected in the water. The quiet is broken only by a nearby bird. I try to paint slow enough to keep my dark transparents cooler and my lights opaque and warm, but fast enough to finish the painting before the light changes. Every now and then my concentration is broken for a second, as I look to make sure there are no snakes around! The light has changed now, but I am finished. I leave with my painting and a sense of satisfaction. I've learned something new today, some subtle color or value change, or drawing correction that I did not notice the last time I painted plein air. There are so many beautiful things in the world, that I never run out of things to paint! "
Read More